| | |
| --- | --- |
| Wednesday 27 June 2012 | |
Vans Warped Tour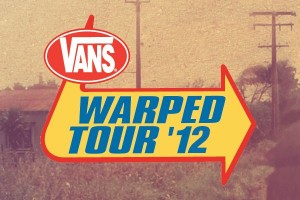 What can be said? The Vans Warped Tour! It's huge, dozens of bands. It's loud, so leave your Grandma at home. It's coming to the Cricket Wireless Amphitheatre and it's coming in June!
Featuring:
Yellowcard
Taking Back Sunday
The Used
New Found Glory
All Time Low
Anti-flag
Senses Fail
Mayday Parade
We The Kings
blessthefall
You Me At Six
Four Year Strong
Breathe Carolina
Bayside
Every Time I Die
Pierce The Veil
Streetlight Manifesto
Miss May I
The Ghost Inside
Ballyhoo!
Chelsea Grin
We Are The Ocean
Born of Osiris
Memphis May Fire
Falling In Reverse
Iwrestledabearonce
Vanna
I Am The Avalanche
Impending Doom
For Today
Fireworks
Polar Bear Club
Of Mice & Men
Man Overboard
Title Fight
Sleeping With Sirens
Chunk! No, Captain Chunk!
Funeral Party
After the Burial
Tomorrows Bad Seeds
Transit
T. Mills
A Loss For Words
Machine Gun Kelly
Wax
Tonight Alive
We Are The In Crowd
Make Do and Mend
I Fight Dragons
Echo Movement
Vampires Everywhere!
Into It. Over It.
G-Eazy
The Constellations
Ten Second Epic
Living With Lions
Rise To Remain
The Green
Koji
Wick-it The Instigator
Stepdad
Divided By Friday
Hyro Da Hero
Skip The Foreplay
Mod Sun
Dead Sara
Anthony Raneri
Champagne Champagne
The Jukebox Romantics
Matt Toka
Vinnie Caruana
The Silver Comet
It Boys
Brian Marquis
Cold Forty Three
Tony D'Angelo
This year promises to be a hell of a line up!