| | |
| --- | --- |
| Wednesday 01 August 2018 | |
The Wizard of Oz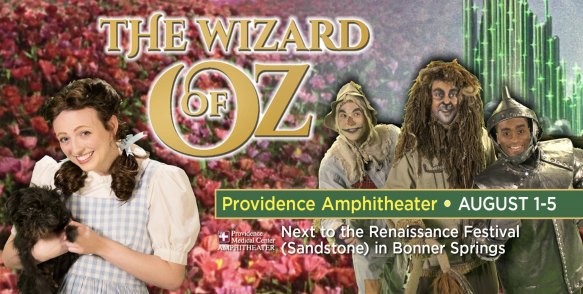 The Wizard Of Oz is coming to the Providence Medical Center Amphitheater at Bonner Springs for 5 back to back shows, the first of which is on Wednesday 1st August.
Dorothy returns to Kansas in the biggest stage production of this holiday film classic! Featuring a cast of fifty in this beloved MGM movie musical, hits like "Over the Rainbow," "If I Only Had a Brain," "We're Off to See the Wizard" and "Ding Dong the Witch is Dead!" will come to life on the huge Providence Amphitheater stage.
What's more, for the first time ever, classic movie scenes of Munchkinland, the Yellow Brick Road, Emerald City and more will be integrated into the live stage musical making it a show to remember.
Tickets are in high demand so the show will span 4 dates to accommodate the high demand from Kansas families! If Wednesday's tickets are sold out, other dates might be available.