| | |
| --- | --- |
| Friday 28 July 2017 | |
Ted Nugent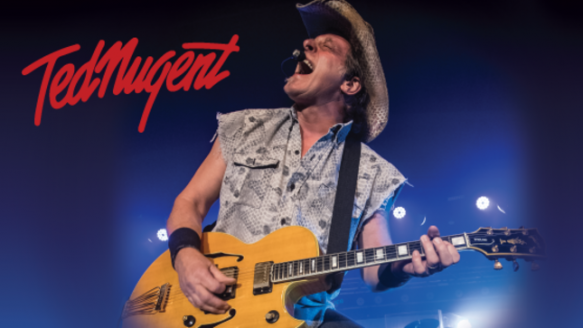 Ted Nugent, hard-rock veteran and political provocateur, will bring his "Make America Rock Again" tour to the Providence Medical Center Amphitheater on Friday 28th July!
Nugent, 68, started his career as the lead guitarist of the Amboy Dukes in the 1960s. He came to fame in the 1970s as a high-decibel solo artist, with albums such as "Ted Nugent," "Free-For-All" and the multi-platinum "Cat Scratch Fever."
During the early 1990s, Nugent was a mainstay of the rock supergroup Damn Yankees, performing alongside Alabama native Tommy Shaw, the singer-guitarist for Styx; bassist Jack Blades of Night Ranger; and drummer Michael Cartellone, who'd later secure a spot with Lynyrd Skynyrd.
Tickets for Ted Nugent at the Providence Medical Center Amphitheater are selling fast and he has a history of selling out venues so buy your tickets now before it is too late.
https://www.youtube.com/watch?v=vHDA5nHlDrQ